The staff of the Physics Academic Programs Office supports every aspect of the Physics education program at MIT. We are a friendly, welcoming team of professionals dedicated to the success of all students in MIT Physics degree programs or taking an MIT Physics course.
From inquiries about the undergraduate major or questions about admission to our doctoral program, to overseeing degree completion and celebrating graduates, we are available at every step of the Physics education journey: providing information, interpreting academic policy, administering advising, organizing classes, and solving problems. As a part of your extended support network, we're also available to help with non-academic issues as well, pointing you towards opportunities and resources of all kinds.
If you have a question about any aspect of academic life at MIT, ask the Academic Programs Office and we'll help you find the answers you need.
---
Meet the Academic Programs Team
Update as of September 23, 2021: In an effort to keep our community safe and healthy, we are not currently hosting or meeting with outside visitors in person, nor are we facilitating visits to our classrooms. Current students and prospective applicants should direct any questions by email to either physics-undergrad@mit.edu or physics-grad@mit.edu.
Important Fall 2021 scheduling notice
This fall, members of the APO staff will be working three days physically on campus and two days virtually from home.

Below is the our "Work on Campus" schedule for Fall 2021. You can then surmise that days where a staff member is not listed are days that they will work from home. NOTE: Thursdays, all members of APO staff will be in the office.

If you need to meet with one of our staff members, regardless of the day, please email them via the links below.
Fall 2021 Work on Campus Schedule for the Physics Academic Programs Office
MONDAYS
TUESDAYS
WEDNESDAYS
THURSDAYS

All members work on campus.

FRIDAYS
---
Catherine Modica (she/her/hers)
Academic Administrator
Email: cmodica@mit.edu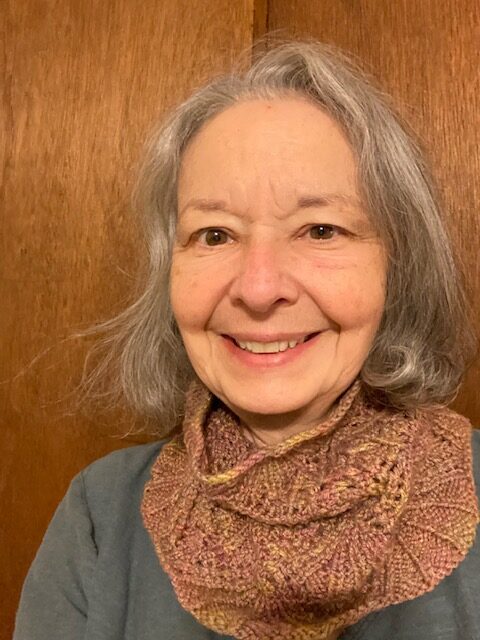 Cathy oversees the administration of all Physics Department academic programs and manages the five-person staff of the academic office. Her expertise ranges from the macro (how to get things done around the Institute) through the nano (arcane details of MIT academic policy) to the human-sized (support and advice on successfully working with all of MIT's flora and fauna). Her major interest is the well-being of students, all of whom she not-so-secretly thinks of as family.
Cathy loves drop-in visits from students and is hoping we can all come back to campus in the foreseeable future so she can run into you and chat about politics, books, art, and the meaning of life in general. Cathy lives in Arlington where she rides her bike on the Minuteman Bike Path and spends time with nearby family: sons Nick and Henry, daughter-in-law Lauren, and granddaughter Lily.
---
Sydney Miller (she/her/hers)
Graduate Programs Administrator
Email: sydney@mit.edu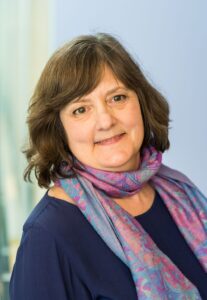 Sydney manages the graduate student experience from prospective applicant inquiries through degree completion and graduation.
Sydney works with current students on recruitment and outreach for the department and is the staff liaison for the graduate admissions committee. She responds to inquiries from prospective applicants, handles applications, coordinates decision meetings, and runs the open house and orientation events for the prospective and incoming graduate class. Sydney staffs the first-year research seminar, documents written and oral exam results, thesis committee formation, and other academic progress benchmarks for current students. She publicizes thesis defense arrangements, collects completed theses for the department, and celebrates degree completion and commencement. Sydney provides letters to certify student status and funding and is the staff advisor for grad student groups, events, and activities. She is an alumna of the Physics Values Committee and champions their work. Sydney co-manages the grad student lounge and front office supplies when we are on campus and has ordered lots of catered lunches and snacks over the past 3+ years. Sydney and her dog Turbo are both adjusting to working remotely.
---
Emma Dunn (she/her/hers)
Undergraduate Advising and Program Coordinator
Email: emmadunn@mit.edu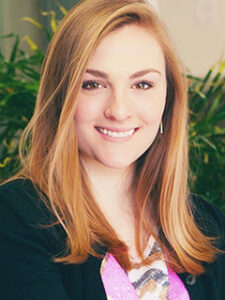 Many undergraduates know Emma as their liaison to the Physics Academic Programs Office. She conducts degree audits, manages student records, hires non-UROP student employees (graders, tutors, TAs), manages senior thesis submission, and can generally find the answer to most of your physics department / academic-related questions even if she needs to consult others. If you're an undergraduate, Emma is not only the person who you can send most forms and petitions to but she is also the person from the office who you will probably be getting the most emails from (so look for her name in your inbox)!
At her home in Rhode Island, Emma enjoys spending time with her fiancé and being an Auntie to her puppy niece, Rosie. Emma is a musician, a lifetime martial artist and a language-lover! She also loves practicing her Portuguese (falantes de português, não sejam tímidos!).
---
Karma Yangzom (she/her/hers)
Student Payroll Coordinator
Email: kyangzom@mit.edu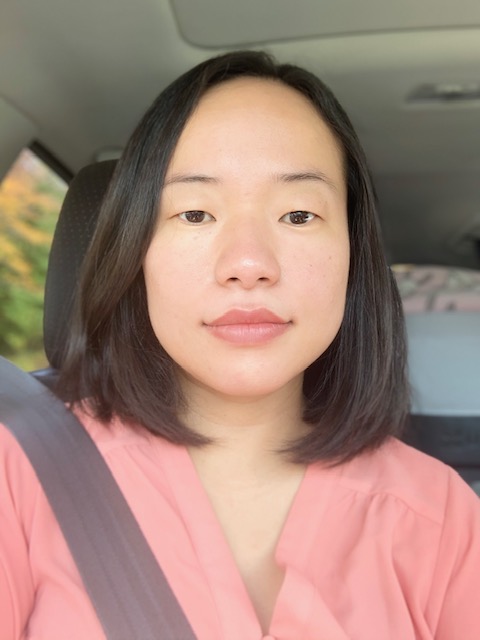 Karma processes and manages student appointments for the Physics Department. She also assists graduate and undergraduate students with any payroll/timesheet related issues or concerns.
Here are some of the things that Karma can help undergraduate students with:
timesheet issues/questions
student employment (TA, Graders, UROP)
payroll related issues
verification letter for UROP
timesheet & direct deposit procedure
Here are some of the things that Karma can help graduate students with:
TA and RA appointment related questions
payment or account related issues
Graduate grader and proctor appointment; payment and setting up appointment
fellowship related questions; please email phys-gradappts@mit.edu
Karma lives in Medford, Massachusetts with her husband and her 1 year old daughter. She loves spending time with her family. Some of her hobbies include going on long walks, hiking, kayaking, and traveling to different countries. She misses being on campus and interacting with her colleagues and students.
---
Denise Wahkor (she/her/hers)
Course Manager
Email: denisew@mit.edu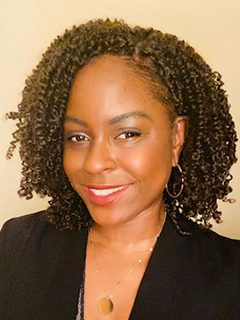 Denise provides administrative support for the department's teaching staff and to the undergraduate program within the Academic Programs Office.
Some of her responsibilities are:
assisting faculty and teaching staff in managing courses
coordinating the final exam schedule with faculty
organizing meetings, grading sessions, tutor sessions, exam reviews and other course activities
working with faculty and disabilities office to provide testing accommodations
administering the subject evaluation process
scheduling of section lecturers and recitation instructors each term
arranging IAP subjects and events, including scheduling and booking rooms
helping students, faculty and instructors with IAP course related problems
Denise lives in Woburn, Massachusetts. During her spare time, she likes to take walks around Horn Pond, travel, spend time with friends + family, and handcraft jewelry pieces and natural/organic skincare products.
---
Kimeee Heatley (they/them/theirs)
Web & Database Administrator
Email: kheatley@mit.edu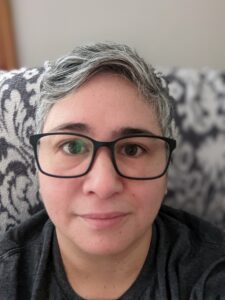 Kimeee is the Physics Web & Database Administrator and is reponsible for:
the MIT Physics Social Media accounts:
the Physics Course Sites: working in conjunction with Course Manager, Denise Wahkor
the Physics Student Database
Kimeee lives in Boston with her wife Jill, roommate Sawyer, cats Pickles and Trouble, and dog Nugget, who often appears in our APO office, under her desk. She's a true crime nut and loves watching horror movies. In her spare time, she's been slowly teaching herself how to play piano. Otherwise, she's kept busy walking Nugget, playing flag football, and going on spontaneous road trips for ice cream or other yummy food.
---
Pets of Academic Programs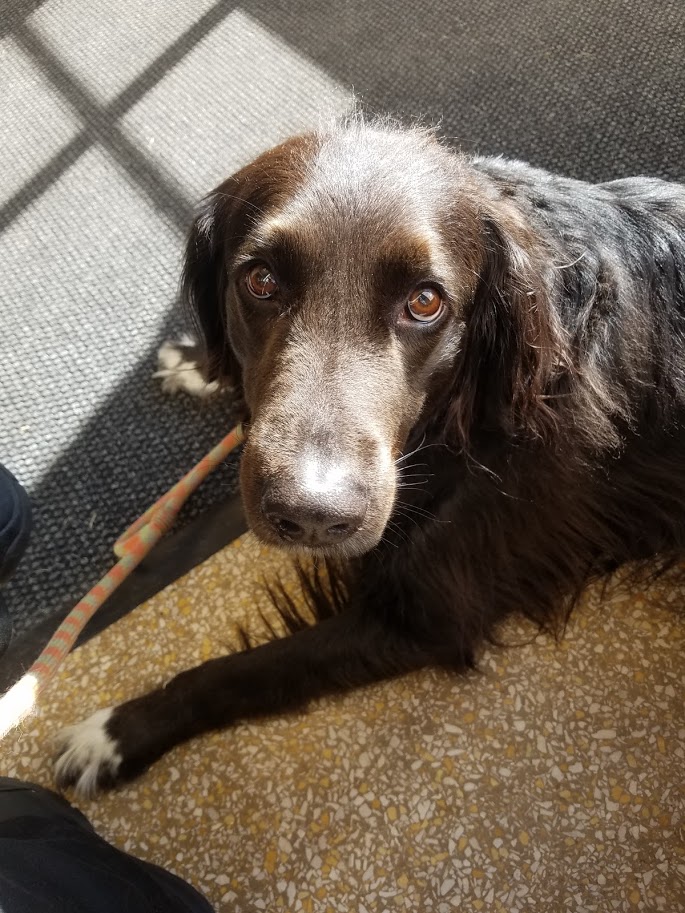 Turbo
Likes: Seeing 'his' students and food.
Dislikes: Working from home.
---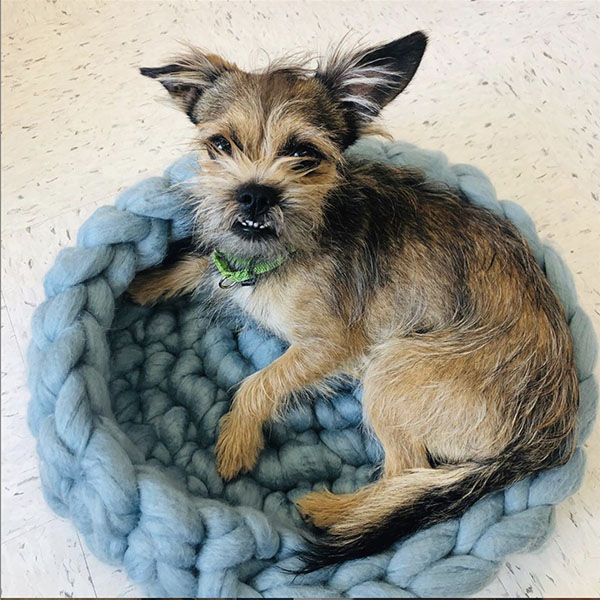 Nugget
Likes: Balls and tug toys. Being rescued from a strip mall parking lot.
Dislikes: Being surprised or tricked. Getting wet.
---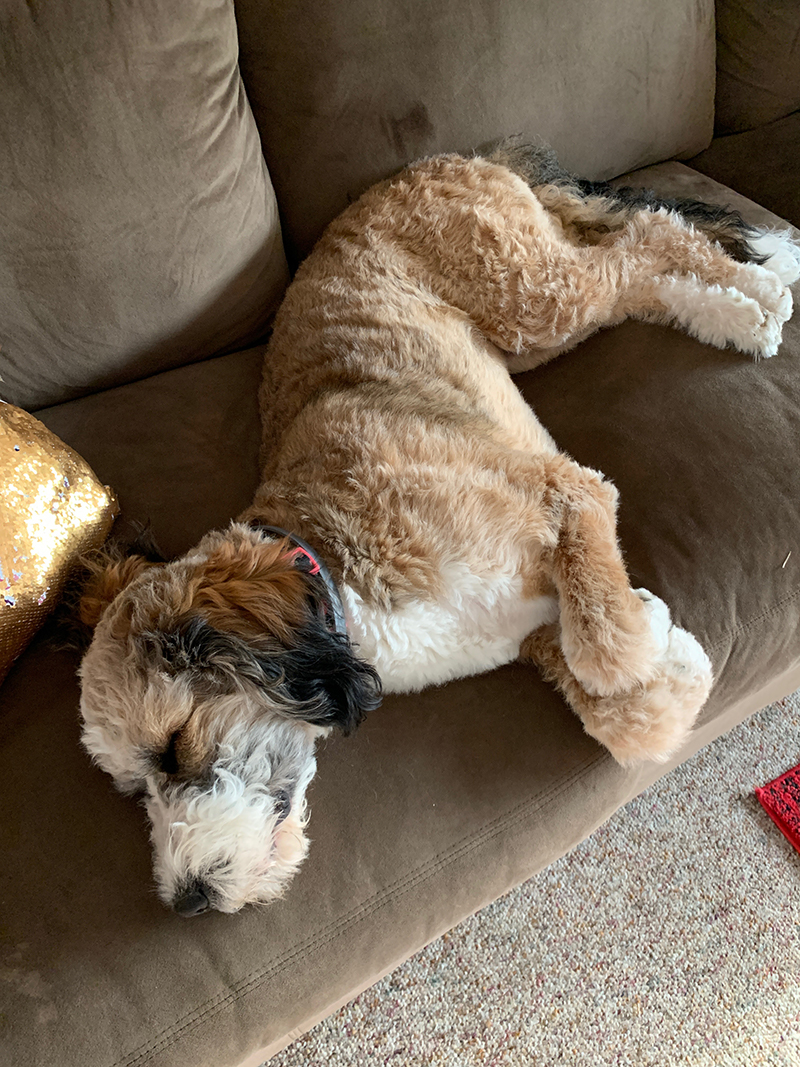 Rosie
Likes: Eating socks, playing tug, and treats!
Dislikes: Being told what to do.