Arup K. Chakraborty
Institute Professor
Professor of Chemical Engineering, Physics, and Chemistry
Understanding the mechanisms underlying the immune response to pathogens for the design of better vaccines; phase separation in gene regulation.
Research Interests
Statistical Mechanics, Molecular and Cellular Immunology, Immune response to HIV, Vaccine development, Gene regulation in mammals.
Biographic Sketch
Arup K. Chakraborty is one of 12 Institute Professors at MIT, the highest rank awarded to a MIT faculty member. He served as the founding Director of MIT's Institute for Medical Engineering and Science, and he is a founding member of the Ragon Institute of MIT, MGH, and Harvard. For over two decades, Chakraborty's work has largely focused on bringing together approaches from immunology, physics, and engineering. His interests span T cell signaling, T cell development and repertoire, and a mechanistic understanding of virus evolution, antibody responses, and vaccine design. Since 2016, Chakraborty has also been interested in the role of phase separation in gene regulation. Chakraborty is one of only 25 individuals who are members of all three branches of the US National Academies – National Academy of Sciences, National Academy of Medicine, and National Academy of Engineering. He is also a Fellow of the American Academy of Arts & Sciences, and has received many other honors including the NIH Director's Pioneer Award, the E. O. Lawrence Medal, and the Colburn, Professional Progress, and Prausnitz Institute Lectureship from the AIChE. Chakraborty has received 6 teaching awards for his classroom teaching, and 24 of his former lab members are now faculty members at universities around the world. He is a co-author of the recent book "Viruses, Pandemics, & Immunity". Chakraborty served on the US defense Science board since 2013, and is a member of the Board of Governors of the Wellcome Trust.
In the news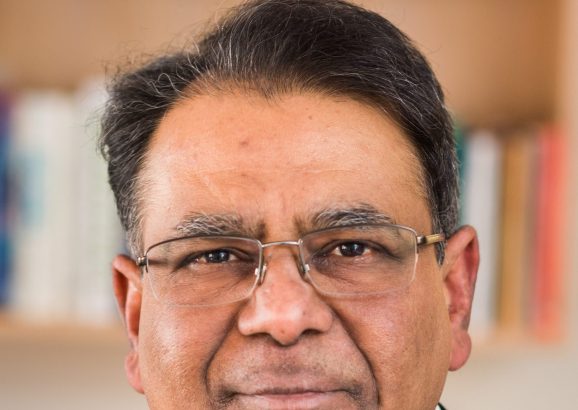 In the news
Among two chemical engineers awarded MIT's highest faculty honor.
2023

//

Max Delbrück Prize in Biological Physics (APS) "for the leading role in initiating the field of computational immunology, aimed at applying approaches from physical sciences and engineering to unravel the mechanistic underpinnings of the adaptive immune response to pathogens, and to harness this understanding to help design vaccines and therapy."
2021

//

Named Institute Professor (MIT)
2021

//

Outstanding Graduate Teaching Award, Chemical Engineering Department, MIT
2021

//

John M. Prausnitz Institute Lecturer, American Institute of Chemical Engineers
2020

//

Schiesser Distinguished Lecture, Lehigh University
2020

//

Outstanding Graduate Teaching award, Chemical Engineering department, MIT
2019

//

Doctor of Engineering honoris causa, Hong Kong University of Science & Technology
2018

//

John Simon Guggenheim Fellowship
2018

//

Moore Distinguished Scholar, Caltech
2017

//

Elected, Member of the National Academy of Medicine
2016

//

Elected, Member of the National Academy of Sciences
2012

//

Outstanding Graduate Teaching award, Chemical Engineering department, MIT
2009

//

Outstanding Graduate Teaching award, Chemical Engineering department, MIT
2008

//

Elected Fellow, American Association for the Advancement of Science
2008

//

Distinguished Alumnus Award, Indian Institute of Technology-Kanpur
2007

//

Elected, Fellow of the American Academy of Arts and Sciences
2007

//

E.O. Lawrence Award for Life Sciences, DOE
2006-11

//

NIH Director's Pioneer Award
2005

//

Presidential Citation for Outstanding Achievement, Univ. of Delaware
2005

//

Dept. of Chem. Eng. Teaching Award, UC Berkeley
2005

//

Engineering Foundation Endowed Lectureship, U.T. Austin
2004

//

Elected, Member of the National Academy of Engineering
2004

//

Professional Progress Award, American Institute of Chemical Engineers
1999-00

//

Research Prof., Miller Inst. for Basic Science, Berkeley
1996

//

Allan P. Colburn Award, American Institute of Chemical Engineers
1996-97

//

AIChE, Berkeley Student Chapter, Appreciation for Distinguished Teaching
1994

//

Camille Dreyfus Teacher-Scholar Award
1993-98

//

Royal Academy of Engineering (U.K.), ICI Fellowship
1992-97

//

National Young Investigator Award
1989-92

//

Shell Young Faculty Fellow
Lee et al, Science (2003)

Das et al., Cell (2009)

Kosmrlj et al, Nature (2010)