Max Tegmark
Professor of Physics
Research focuses on linking physics and machine learning: using AI for physics and physics for AI.
Research Interests
Professor Tegmark's research is focused on precision cosmology, e.g., combining theoretical work with new measurements to place sharp constraints on cosmological models and their free parameters. During his first quarter-century as a physics researcher, this criterion has lead him to work mainly on cosmology and quantum information. Although he's continuing his cosmology work with the HERA collaboration, the main focus of his current research is on the physics of intelligence: using physics-based techniques to better understand biological and artificial intelligence (AI).
More info:
Biographical Sketch
A native of Stockholm, Tegmark left Sweden in 1990 after receiving his B.Sc. in Physics from the Royal Institute of Technology (he'd earned a B.A. in Economics the previous year at the Stockholm School of Economics). His first academic venture beyond Scandinavia brought him to California, where he studied physics at the University of California, Berkeley, earning his M.A. in 1992, and Ph.D. in 1994.
After four years of west coast living, Tegmark returned to Europe and accepted an appointment as a research associate with the Max-Planck-Institut für Physik in Munich. In 1996 he headed back to the U.S. as a Hubble Fellow and member of the Institute for Advanced Study, Princeton. Tegmark remained in New Jersey for a few years until an opportunity arrived to experience the urban northeast with an Assistant Professorship at the University of Pennsylvania, where he received tenure in 2003.
He extended the east coast experiment and moved north of Philly to the shores of the Charles River (Cambridge-side), arriving at MIT in September 2004. He is married to Meia-Chita Tegmark and has two sons, Philip and Alexander.
Tegmark is an author on more than two hundred technical papers, and has featured in dozens of science documentaries. He has received numerous awards for his research, including a Packard Fellowship (2001-06), Cottrell Scholar Award (2002-07), and an NSF Career grant (2002-07), and is a Fellow of the American Physical Society. His work with the SDSS collaboration on galaxy clustering shared the first prize in Science magazine's "Breakthrough of the Year: 2003."
For more on his research, publications, and students, or his fun articles, goofs, and photo album, please visit Personal home page.
In the news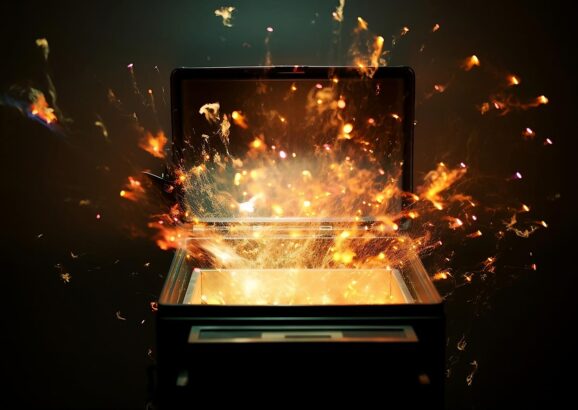 In the news
Inspired by physics, a new generative model PFGM++ outperforms diffusion models in image generation.
2019

//

Gold Medal from The Royal Swedish Academy of Engineering Sciences for his "contributions to our understanding of humanity's place in the cosmos and the opportunities and risks associated with artificial intelligence."
2012

//

American Physical Society Fellow "For his contributions to cosmology, including precision measurements from cosmic microwave background and galaxy clustering data, tests of inflation and gravitation theories, and the development of a new technology for low-frequency radio interferometry."