Sara Seager
Professor of Physics
Professor of Aeronautics and Astronautics
Class of 1941 Professor of Planetary Science
Current research interests are focused upon exoplanet atmospheres, interiors, and signs of life by way of exoplanet atmospheric biosignature gases.
Research Interests
Sara Seager's current research interests are focused upon the discovery and characterization of exoplanets. She has two main goals: the discovery of another Earth and the search for signs of life beyond Earth. Thousands of exoplanets are known to exist with exoplanet atmospheres now a firmly established field of research. Seager's group aims to understand the atmospheric composition and the interior structure of small rocky exoplanets, of the kind with potential to host life.
More info:
Biographical Sketch
Professor Sara Seager is an astrophysicist and a Professor of Physics, Professor of Planetary Science, and a Professor of Aeronautics and Astronautics at the Massachusetts Institute of Technology where she holds the Class of 1941 Professor Chair.  She has been a pioneer in the vast and unknown world of exoplanets, planets that orbit stars other than the sun. Her ground-breaking research ranges from the detection of exoplanet atmospheres to innovative theories about life on other worlds to development of novel space mission concepts.
In space missions for planetary discovery and exploration, she was the Deputy Science Director of the MIT-led NASA Explorer-class mission TESS; she was PI of the JPL-MIT CubeSat ASTERIA; is a lead of the Starshade Rendezvous Mission (a space-based direct imaging exoplanet discovery concept under technology development) to find a true Earth analog orbiting a Sun-like star; and most recently leads a team working to find out whether or not the Venus atmosphere can support life.
Her research earned her a MacArthur "genius" grant and in addition Professor Seager is an Officer of the Order of Canada, a member of US National Academy of Sciences, a recipient of the Magellanic Premium Medal, and has Asteroid 9729 named in her honor.
In the news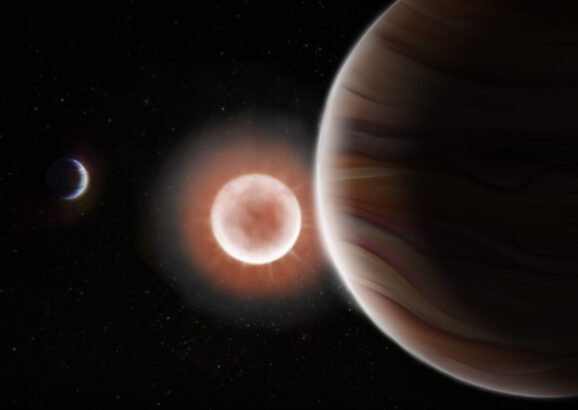 In the news
The frosty gas giant was discovered in a system that also hosts a warm Jupiter.
2021

//

Magellanic Premium Medal by the American Philosophical Society "for her paradigm-shifting exoplanet research and leadership in the hunt for life beyond Earth."
2020

//

Officer of the Order of Canada "for her multidisciplinary research that has contributed to transforming the study of extrasolar planets into a full-fledged planetary science."
2020

//

American Astronomical Society Legacy Fellow
2018

//

American Philosophical Society Member
2018

//

American Academy of Arts and Sciences Member
2015

//

National Academy of Sciences Member
2013

//

MacArthur Fellow
2013

//

Royal Astronomical Society of Canada, Honorary Lifetime Member
2012

//

Time Magazine: one of the 25 Most Influential in Space
2012

//

Raymond and Beverly Sackler International Prize in Physics "for her brilliant theoretical studies, including analysis of the atmospheres and internal compositions of extra-solar planets."
2012

//

American Association for the Advancement of Science
2011

//

Named in Nature's "2011 Top Ten"
2008

//

Named in Discover Magazine's "Best 20 under 40"
2007

//

Helen B. Warner Prize (AAS) "for her development of fundamental techniques for understanding, analyzing, and finding the atmospheres of extrasolar planets."
2006

//

Named in Popular Science Magazine's "Fifth Annual Brilliant Ten"
2004

//

Bok Prize in Astronomy, Harvard University