---
Mildred "Millie" Dresselhaus
November 11, 1930 – February 20, 2017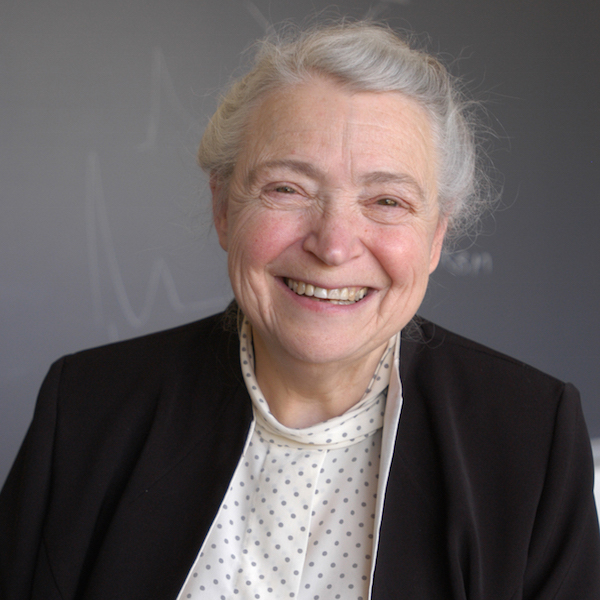 Name: Mildred "Millie" Dresselhaus
Title: Former Institute Professor
Former Professor of Physics, Emerita
Former Professor of Electrical Engineering, Emerita

---
Research Areas
---
Biographical Sketch
Professor Mildred Dresselhaus, "The Queen of Carbon", is a native of the Bronx, New York City, where she attended the New York City public schools through junior high school, completing her high school education at Hunter College High School in New York City. She began her higher education at Hunter College in New York City and received a Fulbright Fellowship to attend the Cavendish Laboratory, Cambridge University (1951-52). Professor Dresselhaus received her master's degree at Radcliffe College (1953) and her Ph.D. at the University of Chicago (1958).
Professor Dresselhaus began her MIT career at the Lincoln Laboratory. During that time she switched from research on superconductivity to magneto-optics, and carried out a series of experiments which led to a fundamental understanding of the electronic structure of semi-metals, especially graphite.
A leader in promoting opportunities for women in science and engineering, Professor Dresselhaus received a Carnegie Foundation grant in 1973 to encourage women's study of traditionally male dominated fields, such as physics. In 1973, she was appointed to The Abby Rockefeller Mauze chair, an Institute-wide chair, endowed in support of the scholarship of women in science and engineering.
Professor Dresselhaus has greatly enjoyed her career in science. On her experience working with MIT students, she says, "I like to be challenged. I welcome the hard questions and having to come up with good explanations on the spot. That's an experience I really enjoy." Thus far, she has graduated over 60 Ph.D. students.
This biographical text was adapted from Harvard Magazine's January-February 1980 feature article on Professor Mildred S. Dresselhaus.
Obituaries:
Institute Professor Emerita Mildred Dresselhaus, a pioneer in the electronic properties of materials, dies at 86
Letter to the MIT community regarding the death of Mildred Dresselhaus [MIT News Office, 2.21.2017]
Mildred Dresselhaus, IEEE Medal of Honor Recipient Known as the "Queen of Carbon," Dies at 86 [IEEE Spectrum, 2.22.2017]
Dr. Mildred Dresselhaus, 86, much-honored MIT physicist, mentor to female scientists [Boston Globe, 2.23.2017]
Mildred Dresselhaus, the Queen of Carbon, Dies at 86 [New York Times, 2.23.2017]
Mildred Dresselhaus – Superlattice Structures for Thermoelectric Devices [National Inventors Hall of Fame]
Mildred S. Dresselhaus (1930-2017) [Nature, 3.16.2017]
Mildred Dresselhaus, the 'Queen of Carbon Science,' Has IEEE Medal Named in Her Honor [IEEE Spectrum, 2.6.2020]
Celebrating the Life and Career of Millie Dresselhaus: The Queen of Carbon Science [ACS Publications]
---
In The News from MIT News Office
Publications