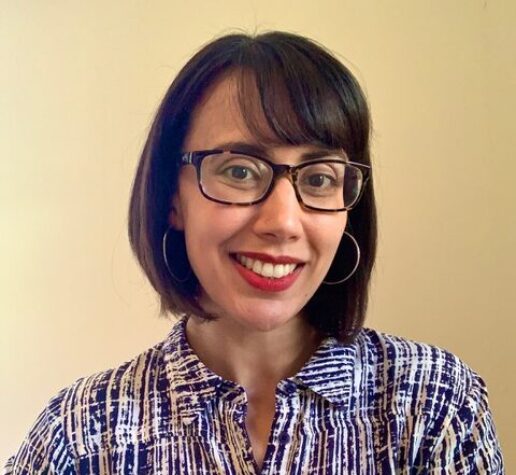 Kerstin Perez, among 15 at MIT, honored as "Committed to Caring" for 2021-23
Honor recognizes professors who went the extra mile advising during the pandemic's disruptions.
In a normal academic year at MIT, the guidance and mentoring offered by faculty advisors to their graduate students is of paramount importance. This has only become more true during the ongoing Covid-19 pandemic, as the entire world was thrust into uncertainty. 
Very suddenly, activities that were once commonplace were now shrouded in fear; people were confined to their homes, unable to see family and friends; and academic life at MIT was completely disrupted overnight. Many graduate students were left unsure of what would happen to their coursework and research, and caring mentors became even more of a lifeline.
Throughout the pandemic, numerous faculty members have stepped up to support and guide their graduate students in unique and impactful ways, through efforts such as championing diversity, equity, and inclusion programs within their departments; respecting students' mental health concerns and finding appropriate ways to accommodate them; and fostering community within their advising groups and departments.
Through a process driven by graduate student involvement, from the submission of nomination letters to the selection of honorees, the Committed to Caring (C2C) program at MIT recognizes faculty members that go above and beyond in their mentorship of graduate students. In light of their exceptional efforts, 15 MIT faculty members have been recognized by the C2C program for the 2021-23 cycle, joining the ranks of 60 previous C2C honorees.
The following faculty members are the 2021-23 Committed to Caring honorees:
Angelika Amon, Department of Biology (posthumously)
Athulya Aravind, Department of Linguistics
Mariana Arcaya, Department of Urban Studies and Planning
David Autor, Department of Economics
Michael Birnbaum, Department of Biological Engineering
Irmgard Bischofberger, Department of Mechanical Engineering
Devin Bunten, Department of Urban Studies and Planning
Esther Duflo, Department of Economics
Jeffrey Grossman, Department of Materials Science and Engineering
Janelle Knox-Hayes, Department of Urban Studies and Planning
Karthish Manthiram, Department of Chemical Engineering
Miho Mazereeuw, Department of Architecture
Kerstin Perez, Department of Physics
Arvind Satyanarayan, Department of Electrical Engineering and Computer Science
Ben Schneider, Department of Political Science
Careful consideration of the nominees
Every other year since the C2C program was founded in 2014, the Office of Graduate Education solicits nominations from graduate students. Each nomination letter calls attention to a specific faculty member for their outstanding mentorship skills and practices. A selection committee, made up of graduate students, staff members, and graduate administrators, deliberates and selects the faculty members who have demonstrated a genuine commitment to the success and well-being of their graduate students.
This year, the selection criteria included the extent of the faculty members' mentorship and caring actions; their dedication to ensuring students' academic and professional success; and their willingness to develop their mentorship style and how they can best support students. Of particular note to the selection committee was how faculty members responded to the Covid-19 crisis and altered their mentorship styles to best support students throughout this trying time. Additionally, increased attention was paid to faculty members' efforts to make meaningful strides toward advancing diversity in their departments and across the Institute. 
This year's selection committee included graduate students Ellie Immerman (2019-21 C2C graduate community fellow; Program in Science, Technology, and Society); Daniel Korsun (2021-22 C2C graduate community fellow; Department of Nuclear Science and Engineering); Sidhant Pai (Department of Civil and Environmental Engineering); Neha Sunil (Department of Mechanical Engineering); Paula do Vale Pereira (Department of Aeronautics and Astronautics); and Raspberry Simpson (Department of Nuclear Science and Engineering). These students were joined on the committee by Assistant Dean for Graduate Education Gaurav Jashnani (Office of Graduate Education), Academic Administrator Jennifer Weisman (Department of Chemistry), Director of Special Projects Rachel Beingessner (Office of the Associate Provost), and Associate Dean for Graduate Education Suraiya Baluch (Office of Graduate Education).
Baluch, the chair of the selection committee, notes, "what spoke to me during this process was the great lengths that faculty went to support their students throughout the pandemic, as well as how meaningful and impactful these efforts were to their students. These faculty members have truly made MIT a supportive learning environment for their students."
This year's honorees have demonstrated an impassioned commitment to improving the lives of their graduate students through mentorship. By recognizing the impact that these professors have had on their students, the Committed to Caring program hopes to reinforce the MIT community's dedication to fostering a respectful learning culture.