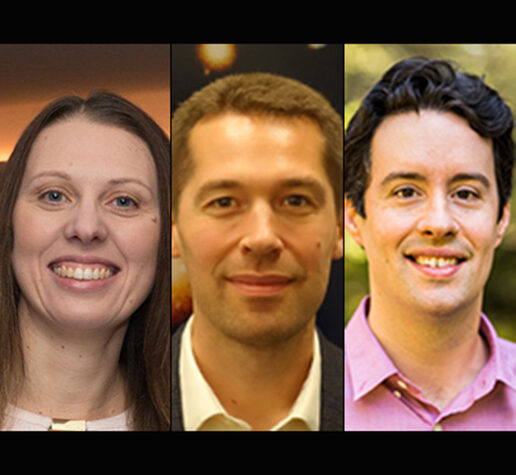 Photos courtesy of MIT Kavli and the Department of Physics
Photos courtesy of MIT Kavli and the Department of Physics
Matthew Evans and Daniel Harlow win 2019 New Horizons in Physics Prizes
Among handful from MIT to be honored.
Announced today, three MIT physics researchers will receive the $100,000 New Horizons in Physics Prize, awarded to promising junior researchers who have already produced important work.
Lisa Barsotti, a principal research scientist at MIT's Kavli Institute, and Matthew Evans, an MIT associate professor of physics, will share the prize with Rana Adhikari of Caltech for their work on ground-based detectors of gravitational waves.
Daniel Harlow, an MIT assistant professor of physics, will share the prize with Daniel Jafferis of Harvard University and Aron Wall of Stanford University for their work generating fundamental insights about quantum information, quantum field theory, and gravity.
"We celebrate all recipients of these prestigious awards, including MIT's four researchers whose impressive early-career achievements in physics and mathematics are being recognized today," says Michael Sipser, dean of the MIT School of Science and the Donner Professor of Mathematics. "Our scientists pursue fundamental research that advances human knowledge, which in turn leads to a better world."
The 2019 Breakthrough Prize and New Horizon Prize recipients will be recognized at the seventh annual Breakthrough Prize ceremony, hosted by actor, producer and philanthropist Pierce Brosnan, on Sunday, Nov. 4, at NASA Ames Research Center in Mountain View, California, and broadcast live on National Geographic.
[Edited excerpt from https://news.mit.edu/2018/angelika-amon-breakthrough-prize-life-sciences-1017]