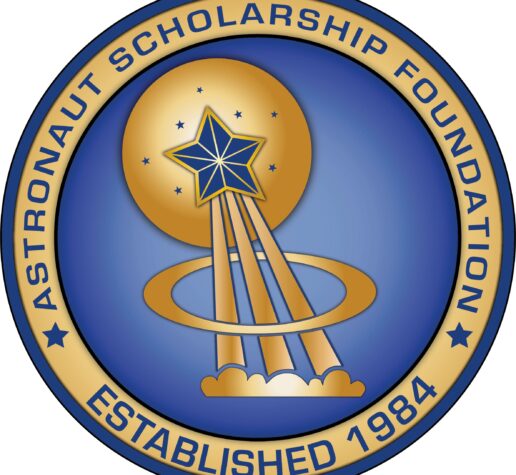 Courtesy of Astronauts Scholarship Foundation
Courtesy of Astronauts Scholarship Foundation
Sophomore physics major April Cheng named a 2023 Astronaut Scholar from the Astronaut Scholarship Foundation
Student receives financial support and other professional development opportunities
News Release
May 22, 2023
CAMBRIDGE, MA – MIT Department of Physics announced today that sophomore physics major April Cheng has been named to the 2023 class of Astronaut Scholars by the Astronaut Scholarship Foundation (ASF). Cheng will be honored along with more than 60 other Astronaut Scholars throughout the U.S. at ASF's Innovators Week & Gala on Aug. 16-19, 2023, in Orlando, Florida.
Cheng is a sophomore at MIT studying physics and mathematics, with an interest in astronomy and astrophysics. She currently does research at MIT LIGO with Professor Salvatore Vitale on the population of binary black holes with gravitational waves. She is passionate about physics education and mentorship, participating in MIT's physics peer mentorship program, teaching classes for MIT's Educational Studies Program, and developing material for the high school Science Olympiad Astronomy competition.
Professor Salvatore Vitale, one of the professors who nominated April, says, "April has been working in my group for the last few months, on problems related to the astrophysical interpretation of LIGO and Virgo gravitational-wave sources. In fact, she has been leading the effort, and even gave a great talk about her work at the most recent meeting of the American Physical Society. April is a knowledgeable, smart, driven, reliable and independent young scientist, with a very bright future ahead of her."
The Astronaut Scholarship is offered to junior and senior-year college students pursuing degrees in science, technology, engineering and mathematics (STEM). The process begins with nominations from professors or faculty members. Upon selection, each student receives a scholarship of up to $15,000 and is officially named an Astronaut Scholar. Other benefits include: networking and mentoring opportunities with astronauts, alumni and industry leaders; participation in the Michael Collins Family Professional Development Program; and a paid trip to attend ASF's Innovators Week & Gala featuring the Neil Armstrong™ Award of Excellence, which provides an opportunity for the Astronaut Scholars to present their research at a technical conference.
Created in 1984, ASF awarded its first seven scholarships in honor of its founding members, the Mercury 7 Astronauts — Scott Carpenter, Gordon Cooper, John Glenn, Virgil "Gus" Grissom, Walter Schirra, Alan Shepard, and Deke Slayton. Each founding member sponsored a $1,000 scholarship and began to fundraise to support future scholarships by donating proceeds from their speaking engagements. The incredible efforts of these legends have shaped ASF's mission to support and reward exceptional college students pursuing degrees in STEM fields. Over the past 39 years, more than $8.3 million has been awarded to nearly 800 students.  
"The 2023 Class of Astronaut Scholars is truly exceptional and embodies the passion, dedication and innovation that will propel us into the future of science, technology, engineering, and mathematics," said Caroline Schumacher, ASF's president and CEO. "We are excited to support these outstanding individuals in their endeavors and cannot wait to witness their achievements as the game-changers of tomorrow."
About Astronaut Scholarship Foundation
The Astronaut Scholarship Foundation (ASF) is an Orlando-based, 501(c)3 nonprofit commemorating the legacy of America's pioneering astronauts. Founded by the six surviving Mercury 7 Astronauts in 1984, ASF partners with industry leaders, universities, and individual donors to achieve its mission of supporting and rewarding exceptional college students pursuing degrees in science, technology, engineering, and mathematics (STEM). In accordance with federal law and U.S. Department of the Treasury policy, this institution is prohibited from discriminating based on race, color, national origin, sex, age, or disability.
# # # 
MEDIA CONTACTS:  
Griffin Communications Group (on behalf of the Astronaut Scholarship Foundation) 
Stephanie Kruger; stephanie@griffincg.com
Massachusetts Institute of Technology Department of Physics
Kim Heatley; kheatley@mit.edu