Donor Profile: Hale Bradt
Hale Bradt PhD '61,
Professor of Physics Emeritus
by Elizabeth Chadis, MaryGlenn Vincens and Erin McGrath // MIT Physics Annual 2008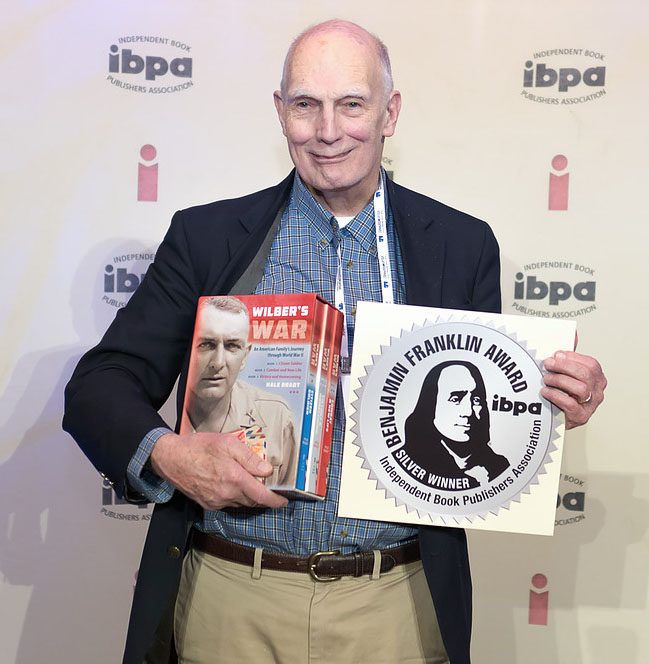 This year, Professor Hale Bradt established a Fund from his IRA to support the Department's graduate students. The Fund, named in honor of Mrs. Barbara E. Thomas, undergraduate administrator in the physics education office from 1931–65, was established by Hale in appreciation of the physics department support staff: past, present and future.
"MIT has provided a wonderful environment for me to teach and to carry out research. I am exceptionally grateful for that and happy to be in a position to give back," says Hale. Besides," he adds, "I am told you cannot take it with you." From Hale's perspective, MIT's faculty retirement and associated savings plans have been sufficiently generous to enable him to have more than enough financial assets to live upon and to pass onto his children. He thus decided to take advantage of the 2006 tax law allowing for charitable IRA distributions by making a $100,000 gift to the Physics Department, and incurring no tax hit from the IRS by doing so.
Hale Bradt entered MIT as a graduate student in 1955 and joined Bruno Rossi's cosmic-ray group as a research assistant the following year. "The group was small with only a half-dozen faculty and a similar number of students. Sputnik was launched and the group was soon involved in space experiments with rockets, balloons and satellites. The beginnings of celestial X-ray and gamma-ray astronomy took root in Cambridge, as did the exploration of interplanetary space. Bruno Rossi provided the primary inspiration and our immediate supervisors were younger faculty or staff members: Bill Kraushaar, George Clark and Herbert Bridge, among others. We were soon joined by radio astronomers Alan Barrett and Bernard Burke, plus theorist Phil Morrison, who broadened our perspective. Today, the astrophysics division of the department is a thriving community of faculty, postdocs and graduate students. I cast my lot with X-ray astronomy in 1966 and had a wonderfully exciting time observing the X-ray sky from space until my retirement in 2001." Hale recently completed his second textbook in astrophysics, Astrophysics Processes (Cambridge University Press), and has taken up the violin again with mixed results.
When Hale started lecturing 8.01 and 8.02 in 1961—his earliest years on the faculty—Mrs. Barbara Thomas was the "matriarch" of the Undergraduate Physics Office. At the time, she was an "elderly lady (born 1897), with an outsized, warm personality, who ran the office single-handedly. She managed the undergraduate courses, prepared course preparation materials, exams and grade assignments. It wasn't easy work: typewriters, mimeograph and 'ditto' machines were the technology of the day."
Barbara E. Thomas (1897–1988)

For over three decades, Barbara Thomas was the principal face of the Physics Department administration for thousands of undergraduates. Until she retired in 1965, her warm greeting to each and every student was undeniably a major asset for the physics 'mission.' She revered the senior faculty in residence when she first arrived, always referring to them by title, as in "Professor Sears" or "Professor Frank." In contrast, the next generation of faculty, whom she had then known since they were students, went by their first names: department chairman William Buechner was "Bill" to her. Needless to say, junior faculty were mincemeat if they did not adhere to her strict guidelines for efficient course management, as Hale Bradt quickly discovered! Any recollections from members of the MIT physics community who knew Barbara are warmly encouraged, and can be emailed to physics@mit.edu.
Hale Bradt decided to support the department's graduate students understanding full well the value of fellowships for entering students. As a former MIT physics graduate student, he can easily empathize with their situation. Fellowships provide more flexibility in the exploration of research fields as compared to research and teaching assistantships, and they help MIT compete for the best students.
His decision to name the fellowship in honor of Barbara Thomas evolved gradually. Last year, when the Physics Undergraduate Education Office (now known as Physics Academic Programs) moved to the Infinite Corridor during the renovation of the Green Center for Physics and the creation of the Pappalardo Community room, Hale says, "It struck and saddened me that the memory of the previous location (building 4-352), that was the focus of so many undergraduates over the years, would gradually be lost to memory. This then led me to think about Mrs. Thomas and the many staff who interface with our students and help make MIT physics a receptive and productive environment." He hopes others will join him in supporting the Barbara E. Thomas Fund and honor the dedicated staff of the Physics Department. Once the fund reaches $1 million, it will be able to support a graduate student every year in perpetuity.
The Barbara E. Thomas Fund in support of physics graduate students has been established in the MIT Department of Physics. You may contribute to the Fund (#3312250) online at the MIT web site giving.mit.edu, by selecting "Give Now," then "Physics."
For more information about this fund, other physics funds and naming opportunities in the department, please contact Erin McGrath Tribble, Director of Development for the Department of Physics at 617.452.2807 or emcgrath@mit.edu.