Edmund Bertschinger
Professor of Physics
Research in theoretical astrophysics, physics education, and in equity, diversity, and inclusion in the physical sciences and engineering.
Research Interests
Theoretical astrophysics: gravitation; cosmology; and numerical methods. Physics education research. Mixed methods investigation of mentorship and cultural change in STEM.
Biographic Sketch
Ed Bertschinger (he/him) is a professor of physics and affiliated faculty in the Program in Women's and Gender Studies at MIT. On the faculty since 1986; he has served as Astrophysics Division Head; Physics Department Head; and MIT's inaugural Institute Community and Equity Officer. Ed works actively to advance equity; diversity; and inclusion at MIT and through professional societies including the American Physical Society; American Astronomical Society; American Institute of Physics; and American Association for the Advancement of Science.
More info:
In the news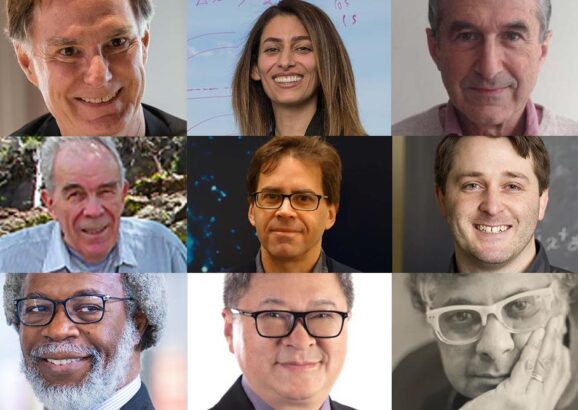 In the news
Faculty, staff, and alumni recognized for outstanding contributions to physics research, education, and policy.
2022

//

Excellence in Physics Education Award (to the TEAM-UP Task Force) (APS) "For groundbreaking analysis revealing sources of persistent underrepresentation of African-Americans in physics and astronomy; recommendation of data-driven, systemic strategies to increase the number of African-American physics bachelor's degree recipients; and ways to catalyze cultural change."
2021

//

Everett Moore Baker Award for Excellence in Undergraduate Teaching (MIT) "for his course "Science Activism: Gender, Race, and Power"."
2019

//

Innovation Fund grant from the American Physical Society for his project, "APS-IDEA: APS Inclusion, Diversity, and Equity Alliance."
2015

//

Committed to Caring Award, MIT Office of the Dean for Graduate Education
2015

//

American Association for the Advancement of Science Fellow
2013

//

Outstanding Advocacy Award, MIT Council for the Advancement of Black Students
2013

//

Outstanding Freshman Advisor Award, MIT
2013-18

//

Institute Community and Equity Officer, MIT
2012

//

Dr. Martin Luther King, Jr. Leadership Award (MIT)
2012

//

Luis Walter Alvarez Award for the Advancement of Latinos in Science, SACNAS-SHPE-MAES STEM Consortium
2007

//

Guggenheim Fellowship
2002

//

Buechner Teaching Prize in Physics, MIT Physics
1996

//

American Physical Society Fellow (Nominated by DAP) "For his outstanding contributions to theoretical cosmology, especially in the understanding of structure formation in the universe."
1992

//

Helen B. Warner Prize for Astronomy, American Astronomical Society
1988

//

Sloan Research Fellowship
E. Bertschinger; "Self-similar secondary infall and accretion in an Einstein-de Sitter universe;" ApJS 58; 39 (1985)

C.P. Ma and E. Bertschinger; "Cosmological Perturbation Theory in the Synchronous and Conformal Newtonian Gauges;" ApJ 455; 7 (1995)

E. Bertschinger and P. Zukin; "Distinguishing modified gravity from dark energy;" Phys Rev D 78; 024015 (2008)

D. M. Hernandez and E. Bertschinger; "Symplectic integration for the collisional gravitational N-body problem;" MNRAS 452; 1934 (2015)

B. Beckford et al.; "The Time is Now: Systemic Changes to Increase African Americans with Bachelor's Degrees in Physics and Astronomy;" American Institute of Physics (2020)